Heya!
Interested in Easy & Quick Vegetarian Recipes, you've come to the right place. Don't have time to cook but love to eat? Here are some amazing quick options to try in less time like Bihari style Sattu drink, Upma, Vegetable fried rice, Stir-fried tofu & veggies, Poha, Suji Chilla, Instant Bhel, Oats chilla, and many more.
If you are a big food lover and don't have much time to spend in your kitchen to cook, here's what we got for you. Food is one such thing that can be experimented with and cooked according to our taste, and when it comes to veggies there are so many ways in which you can cook with them.
Here are 5 easy & quick vegetarian recipes that can be cooked in less than 30 mins:
1.Bihari Style Sattu Drink Recipe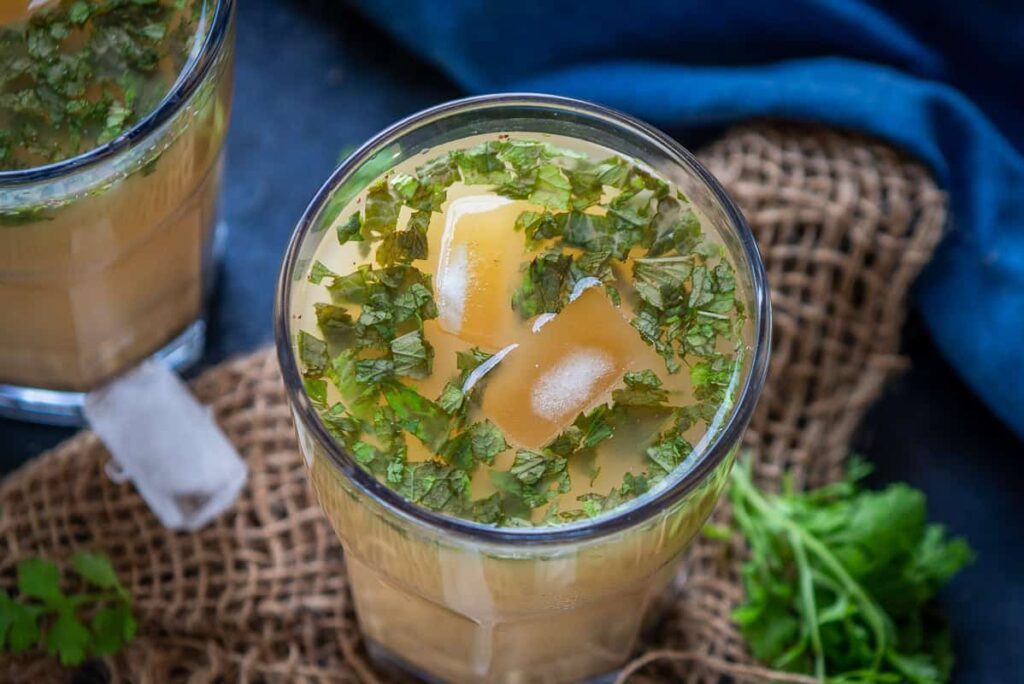 Sattu is basically known as the summer cooler in Bihar. It is known for its cooling properties. Sattu powder is made from roasted black chana gram and is used in many forms as we use it in making Sattu sharbat, Sattu paratha, Sattu puri, Litti, and the list goes endless.
But here we are gonna simply discuss Bihari Style Sattu Drink which is one of the simple Quick Vegetarian Recipes.
ingredients needed to prepare the fulfilling Sattu drink:
Chana Sattu – Half cup
Chilled water – 2-3 glass
Roasted cumin powder
Black salt – According to taste
Lemon juice – half lemon squeezed
Mint leaves – few
Finely chopped onions – optional
Raw mango – optional
Preparation for Sattu Energy Drink:
Add all the ingredients to a jar and mix well.
Add some ice cubes & serve in glasses.
Garnish with mint leaves & serve.
2. Upma
Upma is one Easy & Quick Vegetarian Recipe that is made in every house as a breakfast meal or evening snack time meal as its delicious & fulfilling too in its own way. It is basically a staple meal of south Indians but now it's mostly eaten in all parts of the world.
This is one of those dishes which can be made within few minutes and with fewer ingredients when you are not in a mood to make a heavy breakfast or something. So, let's just dive into the recipe quickly.
Ingredients for Upma :
Semolina / rava / sooji – 1 cup
Mustard oil – 4-5 tbsp
Mustard seeds / Sarso – ½ tsp
Cumin seeds – ½ tsp
Curry leaves – 7-8 leaves
Skin peeled urad daal – ½ tsp
Finely chopped onions – 1 medium sized
Green chillies – 2-3 no
Diced vegetables (Carrot, green peas, capsicum, tomatoes)
Peanuts – 1-2 tbsp
Cashews – 1-2 tbsp
Turmeric powder – ½ tsp
Chilli powder – ½ tsp
Salt – according to taste
Lemon juice – half lemon
Water – 3 cup
How to make Upma :
Heat oil, add cumin seeds, mustard seeds, curry leaves, urad daal, and saute it for 10-15 seconds.
You can even add peanuts & cashews at this stage or fry them and keep them aside to garnish.
Add onions, green chilies, diced veggies and cook them for a while. At this stage, add turmeric, chili powder, salt and let it cook for about 3-4 mins.
Now, add Semolina / Rava and cook them for 2-3 mins. Add water and let it cook until it's dry & fluffy.
Garnish upma with peanuts & cashews which we fried earlier and squeeze lemon.
Upma is ready to be served hot along with chai.
3. Vegetable Fried Rice:
Veg Fried rice is a quick meal when you don't feel like cooking a variety of dishes, this dish comes with a packed wholesome of nutrients, flavor as it has lots of veggies (depending on your choice). You can also customize it as per your taste with your favorite add-ons and enjoy. This dish can go all alone meaning that it does not specifically need any side dish to it, but you can always try the combo which goes along and tastes incredible which is Manchurian & fried rice OR Paneer chilly & fried rice. You can also use pre-cooked rice for time-saving.
Ingredients for veg fried rice :
Rice – 2cup cooked
Oil – 2-3tbsp
Garlic – 3-4 cloves
Ginger – 1small inch
Onion – 1 medium-sized chopped
Capsicum – 1
Carrots – 1
French beans – 8-10
Green peas / Matar – 5-6tbsp
Green chilies – 2-3
Cabbage – 1/2 cup shredded
Spring onions – for garnishing
Veggies(according to your preference like Mushrooms, Sweet corn, and many more).
Salt – as per taste
Soy sauce – 1tsp
Vinegar – 1tsp
Black pepper – 1tsp
How to make Veg Fried Rice :
1. Take a large kadhai or wok for better results as it's good for tossing. Add oil and let it heat, then add garlic, ginger, green chilies and let it stir-fry for a bit.
2. Then, add onion, spring onion, and let it cook for a bit.
3. Next add all the veggies(cabbage, capsicum, carrot, beans, green pea, or according to your choice) & salt, let it cook over a high flame, and keep in mind not to overcook.
4. Now add soya sauce & vinegar to it, give it a good stir, and make sure the flame is high.
5. Next add up the cooked rice and mix it all until it's combined well.
6. Don't forget to taste once and adjust salt according to your taste, add black pepper powder and give it a nice stir without breaking the rice.
7. Fried rice is ready, serve hot by topping it up with some spring onion.
4. Stir-fried Tofu & veggie
Tofu is an alternate for paneer and even vegan people out there. It has its own benefits as it is high in nutrients like it provides a good source of protein, calcium & amino acids.
Tofu can be customized in many ways just the way you want whether it be in Indian taste, Chinese, or any other cuisine you like.
Here, we are making it as simple as it can be for you guys with some Indian masala so let's just get started with the recipe.
Ingredients for stir-fried tofu & Veggies:
Tofu – 200gm
Olive oil / regular oil – 2tbsp
Ginger Garlic paste – 1tbsp
Green Chilies – 2-3 chopped
Cumin seeds – 1tsp
Onion – 1medium size diced
Capsicum – 1medium size cubed
Tomato – 1roughly chopped
Turmeric powder- ½ tsp
Chilli powder-½ tsp
Coriander powder- 1tbsp
Garam masala- ½ tsp
Chopped Coriander leaves / Kasuri methi- 1tbsp
Salt- according to taste
Maggi masala- 1tbsp
How to make Stir-fried tofu & Veggie
1. Heat oil in a non-stick pan or any other regular pan. Add tofu let it stir fry & keep aside.
2. In the same pan add a little bit of oil again and add cumin seeds, let it pop then add green chilies, ginger garlic paste and saute it for a while until its raw aroma goes away.
3. Now, add tomatoes and let it cook for a minute until it gets soft. Then add salt, all the masala( turmeric, coriander, chili) and let it cook.
4. Once the masalas are done it's time to add in the cubed onion & capsicum mix it well and cook for about 3-4 mins. Remember not to overcook as they will lose their crunch and become soggy which we don't want.
5. Lastly, add Maggi masala & coriander leaves toss them well and it's ready to serve.
5. Suji Cheela
Suji cheela recipe | Rava cheela recipe is a perfect healthy homecooked breakfast or snacks which is enjoyed by everyone and can be prepared within minutes. This recipe is popular in North India. Rava or suji cheela is very much similar to Besan cheela.
Suji cheela is mostly eaten in the morning as breakfast and loved by every member be it a kid or young and mostly served with varieties of chutney, of your own choice be it coriander chutney | tomato sauce.
INGREDIENTS:
1 Cup rava / Suji / Semolina
1/2 cup curd / yogurt / dahi
1-1½ cup water
1/2 tbsp red chilli powder
1/2 tsp haldi powder / optional
1 Onion finely chopped
1 Tomato finely chopped
2-3 green chillies finely chopped
1-2 tbsp coriander leaves finely chopped
Oil or Ghee for roasting Chilla
Direction:
Firstly, take a large bowl and add 1cup suji and 1/2 cup curd and mix well to avoid lumps.
Now, add 3/4cup water, salt as per taste.
Mix everything well with the help of a whisk or spoon to avoid any formation of lumps.
Keep this batter aside for 15-20 mins so that rava / suji swells completely
Now, add onions, tomatoes, green chilies, coriander leaves & red chili powder.
Then, mix well and water if required to make a thick flowing consistency.
Now, heat up a pan or tawa and grease well with oil/ghee/ butter and spread ladleful of batter and spread well.
Cover and cook the Rava cheela from one side to 2-3 minutes.
Now flip to the other side and apply some oil and press gently to make sure the Cheela cooks completely from both sides.
It's done, finally, serve the Suji / Rava cheela with Chutney or toamto sauce.